Our Office
Our Doctors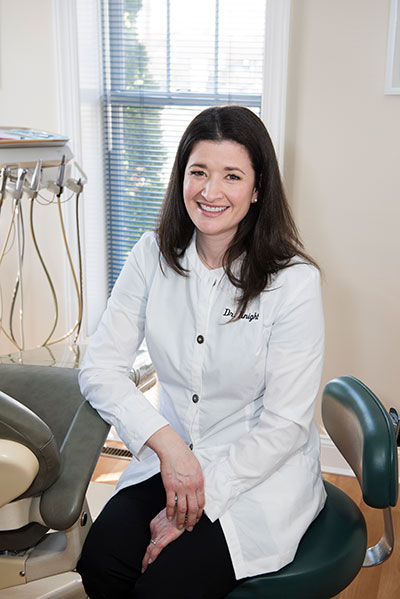 Dr. Lindsay Knight
A Doylestown native, Dr. Knight graduated from Central Bucks East High School and earned a BA in Biology from the University of Delaware. Dr. Knight received her DMD from the University of Pennsylvania School of Dental Medicine and following graduation, completed a General Practice Dental Residency at Abington Memorial Hospital. Dr. Knight joined Dr. Vida in private in 2004 and together they established Vida and Knight Dental Associates in 2007. In 2017 Dr. Vida retired and Dr. Knight bought and renamed the practice, Lindsay V. Knight, DMD & Associates, PC.
Dr. Knight takes great pleasure in education and the process of learning. That is why she regularly attends a wide variety of continuing education classes. She was also a Dentist on Staff at Abington Memorial Hospital, teaching residents in the Dental Clinic for many years.
Dr. Knight believes very strongly in the connection between herself and her patients. She always has her patients' best interests in mind. She very much appreciates their trust and works hard to provide the best quality service possible in a friendly and comfortable environment.
Dr. Knight currently lives in the Doylestown area with her husband and pets. Her hobbies include competitive horseback riding, traveling, gardening and spending time with her family and friends.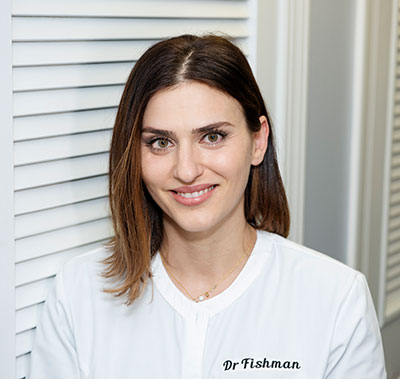 Dr. Lada Fishman
We are excited to say that Dr. Lada Fishman has returned to our practice as our associate dentist. Dr. Fishman previously worked with us as a dental assistant. In 2012 she was accepted to NYU College of Dentistry and moved to New York City. During the next five years she graduated dental school and completed a one-year general practice dentistry program in Woodhull Hospital in Brooklyn. Dr. Fishman received her BS in Science from Temple University.
Dr. Lada Fishman was born in the former Soviet Union, and as a small child her family decided to move to Israel. At the age of 18 she immigrated to the United States and settled in Philadelphia, PA. Dr Fishman discovered the world of dentistry by accident, but she quickly realized that dentistry was a lifelong passion.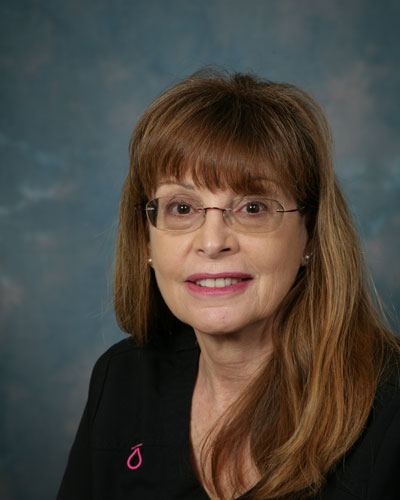 Dr Principato, Dentist
Dr. Principato grew up in Haddonfield New Jersey and has been practicing General Dentistry since 1984. She received her A.S. in Dental Hygiene in 1977 from the University of Pennsylvania, her B.S. in Dental Hygiene in 1979 from Fairleigh Dickenson University and hr D.M.D. in 1984 from Temple University of Dental Medicine.
Dr. Principato has two wonderful daughters and two beautiful grandchildren that are the love of her life! She enjoys spending time with her family, exercising and reading.
Our Staff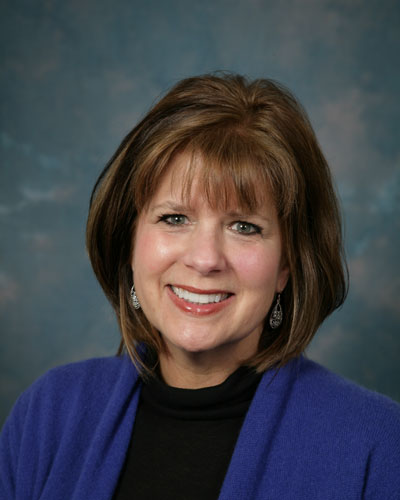 Chris Coyle, Office Manager
Chris has been an integral part of our dental team since 1976. Along with being the office manager she is our patient treatment plan coordinator. She prides herself on being your patient advocate. She will answer all you dental questions and review your dental finances so that you are comfortable with all of your dental decisions. Chris has an extensive working knowledge of how our office runs, from all front desk responsibilities to chairside assisting. Chris is x-ray certified and loves treatment planning with our patients. She is a member of AADOM and feels it is very important to attend continuing education courses to keep current in all the changes in dentistry. Chris enjoys spending time with family, yoga, scuba diving, skiing, rollerblading, biking, hiking, her motorcycle and anything to do with the great outdoors.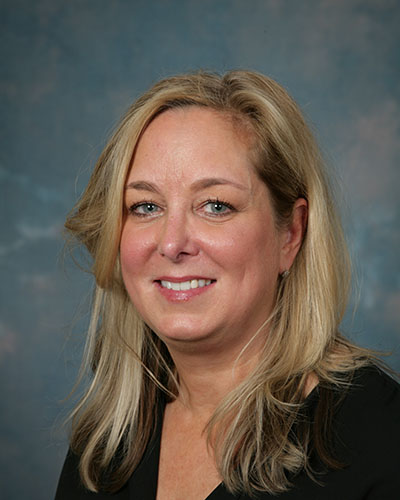 Christine Boyajieff, Dental Receptionist
Christine grew up in New Jersey and then moved to Bucks County area with her husband, two teenage daughters and two dogs. Christine graduated from Glassboro State College with a BA in Home Economics/Retail Fashion Merchandising. She worked in New York City for a number of years before she decided to change her focus and become a full-time mother. After staying home for 10 years she decided to start a new career in the health care field. She loves learning about all the new aspects of dentistry and is constantly looking for new courses to expand her dental knowledge. When she is not working or studying, Christine enjoys spending time with her family and friends, gardening, cooking and reading.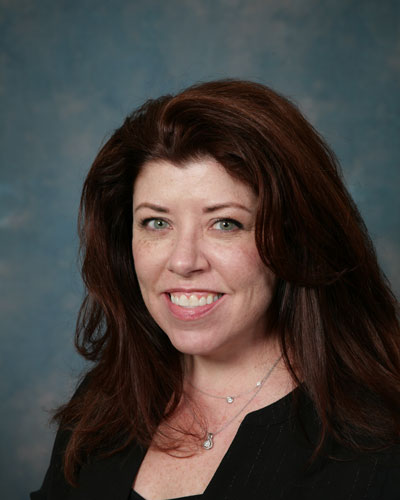 Jen Glenn, Dental Assistant
Jen was born the youngest of four in Drexel Hill, PA and grew up in Richboro, PA. She graduated from Council Rock High School and received a degree in Fine Arts from Bucks County Community College. Deciding to switch careers, Jen started Dental Assisting in 1999 and joined our practice in 2015. Jen is known for her empathy with patients and her quick sense of humor, which often puts patients at ease. When she is not working, Jen loves to spend her time with her family and friends, reading, cooking, being outdoors and mostly, rekindling her love of painting. Jen lives in Perkasie with her husband Pete and two extremely spoiled cats, Baby Doc and Taz Man.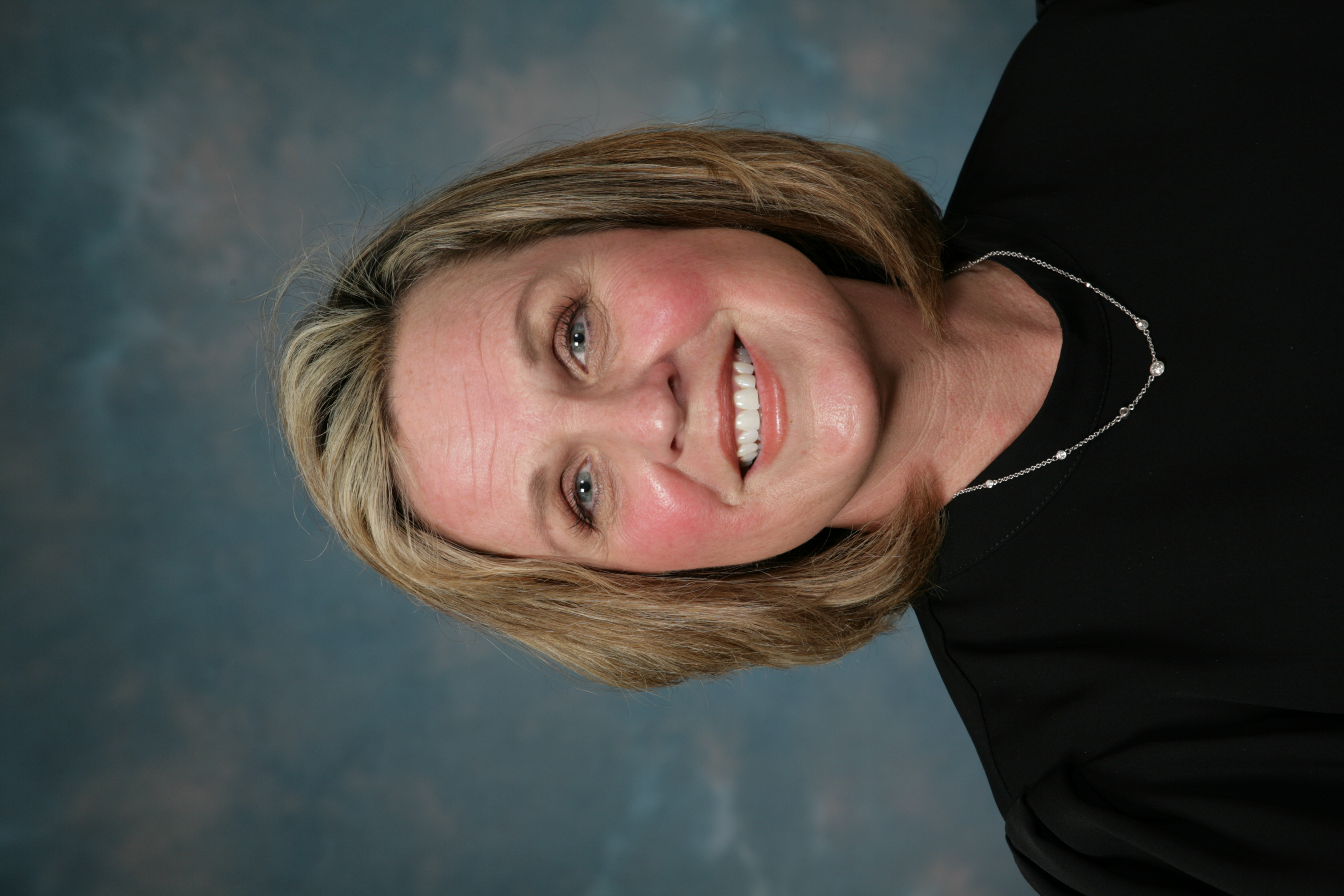 Loulie Kenney, Certified Dental Assistant
Loulie came to the practice in 2010 with over 22 years of dental experience having been an Expanded Function Dental Assistant in both Pennsylvania and Tennessee. She enjoyed working at Vanderbilt Children's Hospital room with special needs patients. Along with being hard working and kind, Loulie is always up for seeing a dental challenge through to a beautiful result. She was born and raised in Warminster, PA, graduating from William Tennant and Harcum College. She now lives in Chalfont with her husband, two sons and their dog, Winston. Loulie loves running, gardening and going to the beach.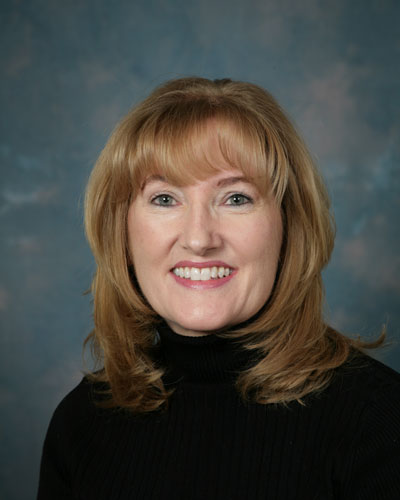 Karen Casey, RDH
Karen has been practicing Dental Hygiene for over 20 years. She began working for the practice in 1996. She grew up in the Montgomery-Bucks area and is married with three children. On her days off, Karen is busy taking care of her family. As a clinician in the practice, it is her responsibility to treat and care for the dental concerns and needs of our patients to the best of her ability. It is very important to her as a hygienist, that patients receive the best quality of care. She brings an extensive knowledge of periodontal disease and oral health while gently treating her patients. Continuing education is a valuable component of her dental hygiene care and is currently a member of the Great Philadelphia Dental Hygiene Study Club. This additional training informs her of new dental trends and provides her with innovative knowledge to aid her in treating her patients. Karen loves working as part of our practice and would love to have you come and meet the team.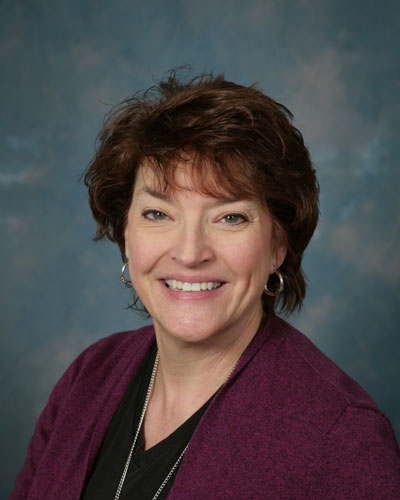 Robin Davco, RDH
Robin has been a practicing Dental Hygienist in Doylestown for over 25 years. She began working for the practice in 2007. A native of Bucks County, Robin grew up in Pipersville. She graduated from both Central Bucks East High School and Middle Bucks Vocational Technical School with a certificate in Dental Assisting. She then went on to study dental hygiene in advanced periodontal therapy at the University of Pennsylvania. She continues to broaden her dental hygiene knowledge through yearly continuing education programs. Robin's career life time goal is for all of her patients to achieve optimal dental health by understanding Periodontal Disease and how to prevent it through proper brushing and flossing. When Robin is not working, she is an active member of her church as a singer in the praise band and a preschool Sunday school teacher. She also enjoys working as a sets and props coordinator for the Palisades Middle School for the past 12 years. She loves volleyball, biking, boating, kayaking and hiking with her family and friends.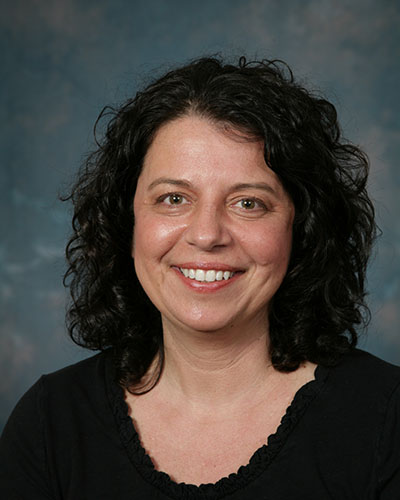 Lori Varallo, RDH
Lori is a dedicated Registered Dental Hygienist with over 20 years of experience who joined the practice in 2018. She holds licenses in not only Dental Hygiene but in Dental Anesthesia and as a Public Health Dental Hygiene Practitioner. She is also a Certified Dementia Practitioner.
Lori strives to provide the highest standards of care to her patients with a strong emphasis on education to help improve not only their oral health but their overall health as well. She hopes to make each patient experience comfortable and enjoyable with her gentle touch and her caring spirit. Lori is married with two children and she loves spending time with her family and friends.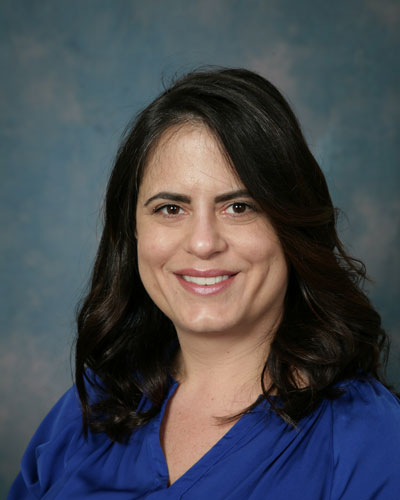 Nicole Tripp, Dental Receptionist
Bio coming soon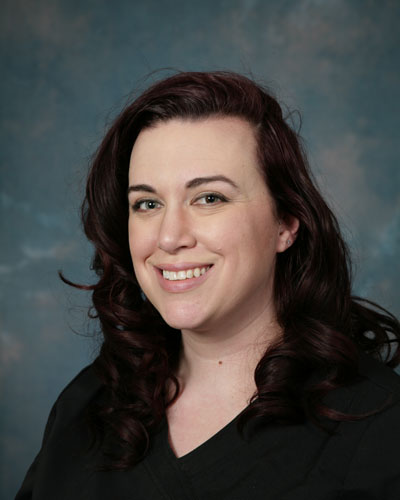 Paige Knapp, Dental Assistant
Bio coming soon